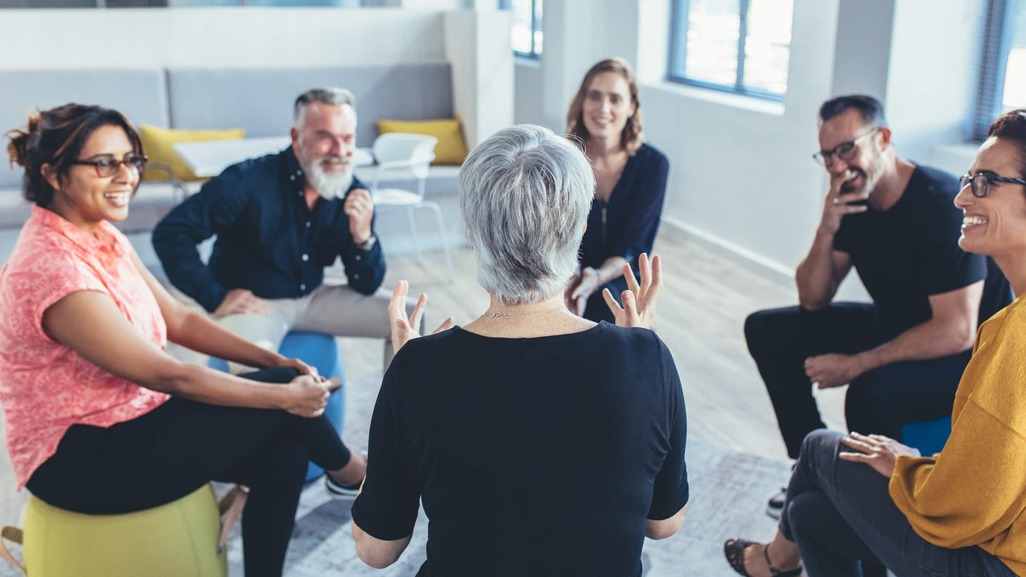 If you or someone you love has an addiction, you know how hard managing a substance abuse problem can be. People often think they can manage their addiction themselves, but later find out that their addiction was actually controlling them. In many cases, those with addiction simply do not have the training or skills to successfully navigate recovery, as substance abuse is a complex problem.
A licensed addiction counselor has the knowledge and experience necessary to guide those with addiction towards sobriety.
Counselors are an essential part of addiction therapy
Counselors play an important role in the treatment process, and the work they do is instrumental to recovery.
Every person with an addiction is a unique individual and requires a personalized approach for each stage of treatment. Addiction counselors create an individualized plan for recovery, prevention of relapse, and after-care for each person. These capable and compassionate counselors will lead you through the various types of treatments that lead you towards sobriety and help you sustain your sobriety while you are in recovery.
What Does An Addiction Counselor Do?
Certain situations, events, emotions, and interactions can trigger drug or alcohol use. An addiction counselor can help you explore the underlying causes of your substance abuse, and identify the possible triggers of drug or alcohol use. Your counselor can help you process your feelings and become aware of negative thoughts and behavior patterns that trigger substance abuse. Counselors can also help you develop healthy coping skills for dealing with stressful environments.
Addiction counseling is the mainstay of addiction treatment, used by both inpatient and outpatient treatment programs. Counseling may take place in individual or in group formats.
Role of an Addiction Counselor
The role of an addiction counselor is to counsel and support those who have a substance abuse issue by:
Performing general assessments and substance abuse evaluations

Providing unbiased emotional support

Providing guidance through an established treatment program

Conducting individual, couple, and family therapy sessions, as addiction often affects the entire family

Providing psychoeducation that helps patients understand the emotional and motivational aspects of substance abuse

Leading group exercises and process groups, which are sessions in which groups of people who are in recovery work together to progress through treatment

Administering periodic drug and alcohol tests

Developing a specialized treatment plan for treatment based on each patient's individual needs and goals

Helping to create an aftercare plan, based on care available in the area
Group therapy that includes family members or other people undergoing addiction treatment is an essential part of opioid addiction recovery counseling. These sessions can stimulate discussions about the family dynamics and unhealthy relationships that may create or lead to substance abuse and addictive behaviors. Identifying these dysfunctions can shape post-treatment plans by helping the patient determine if returning home or re-entering these relationships will help or hurt their ability to live a clean and sober life.
Characteristics of a Good Addiction Counselor
Having a good addiction counselor can help you through your treatment plan and stay on the road to recovery. You will work closely with your therapist to evaluate your unique situation, establish meaningful and reasonable goals, and develop a customized treatment plan.
To accomplish all this, your addiction therapist should be a good listener and possess a compassionate demeanor. The overall environment should feel like a safe space, one in which you can communicate openly, as mutual trust between you and your counselor is the foundation of a successful outcome.
Many addiction counselors have had a substance abuse problem in the past, an experience that gives them empathy and patience. Their experience with addiction may also help them identify underlying issues that often drive the addictive behavior.
A good addiction counselor can also diagnose and treat co-occurring mental health conditions that often accompany addiction. Substance abuse disorders and co-occurring mental health conditions, such as depression and anxiety, often occur together. In fact, people with a mental health disorder will have a substance abuse disorder at some time in their lives, and vice-versa.
For more information on addiction counseling, contact Milestones today. Our addiction counselors are committed to helping you move through treatment with the ultimate goal of achieving long-term sobriety.
Types of Addiction Counseling
Individual Counseling
Individual counseling is a personal opportunity to receive support and experience growth during challenging times in life. Individual counseling can help one deal with many personal topics in life such as anger, depression, anxiety, substance abuse, marriage and relationship challenges, parenting problems, school difficulties, career changes, etc.
Group Counseling
Groups can be especially helpful for people who have concerns about their relationships. Some common concerns of group members include loneliness or isolation, shyness, frequent disagreements with others, discomfort in social situations, difficulty trusting others, being easily hurt or offended, needing a lot of reassurance from others, and fear of being left or abandoned. There is evidence for the effectiveness of group treatment for the following issues: Anxiety and Panic, Chronic Pain and Illness, Substance Abuse, Traumatic Experiences.
Family Counseling
If you love someone who suffers from substance abuse, you know this chronic disease has many victims. Substance abuse is a "family" disease that rips apart the lives of everyone who loves and cares for the addict. Not only does the patient need help, so does each and every family member.
FAQ About Mentoring & Counseling
How Does Counseling Help Addiction?
Counseling sessions with experienced addiction counselors is a vital aspect of opioid addiction therapy. The counselor plays an essential role during addiction treatment because the services this professional provides are instrumental throughout the patient's recovery, and thereafter.
It is the addiction counselor who creates each patient's personalized opioid addiction treatment plan. This custom-designed treatment plan outlines each phase of the patient's treatment. The compassionate, highly capable and caring counselors at Milestones, guide patients through each stage of their addiction treatment plan. Each step the patient takes leads directly towards sobriety. The tactics the patient learns during therapy are designed to help him or her maintain sobriety even after completing an addiction treatment program at Milestones Wellness Centers.
Can Therapy Help With Opiate Addiction?
Yes, counselors who have experience assisting individuals with an addiction to opiates support patients by helping them deal with life's challenges.
Personal Therapy
Personal topics that counselors assist patients with include:
Anxiety
Depression
Anger
Relationship problems (e.g., marriage, parenting issues)
Substance abuse
Difficulties related to their career or school
Group Counseling
Common issues that counselors address during group therapy include:
Difficulty trusting
Isolation
Loneliness
Social anxiety
Fear of abandonment
Frequent arguments
Nervousness
The need for regular encouragement from others
Let's Start Your New Path Forward. Together, We Can.