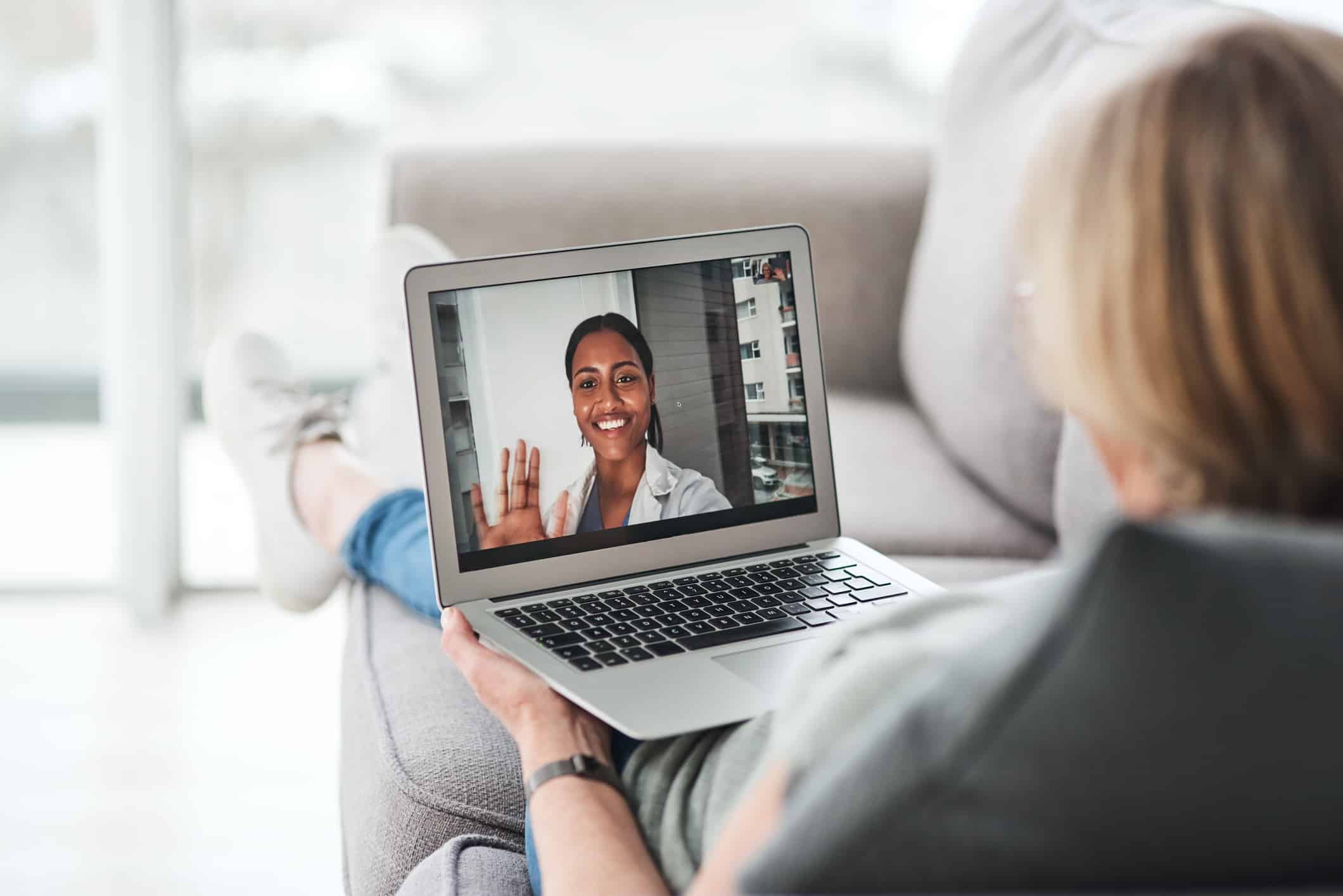 Before COVID-19, the majority of people residing in developed countries, like the United States, could easily access medical care. However, since the outbreak of COVID-19, receiving healthcare in developed countries has become more challenging. The good news is that today, patients have a more convenient option that negates concerns related to COVID-19, telehealth (aka telemedicine) visits.
What Is a Telehealth Visit?
Telehealth and telemedicine are the terms used when referring to the sharing of health information between a provider and a patient over a long distance. Using telehealth services, patients have a virtual appointment from home, thus bypassing their doctor's office and eliminating concerns related to being exposed to COVID-19.
What Are the Benefits of Using Telehealth Services?
The telehealth services at Milestones Wellness Centers provide patients with a variety of benefits.
Virtual visits:
Offer a way for patients to receive treatment with limited physical contact.
Reduce the patient's exposure to contagious illnesses.
Ensure that an individual receives the health care he or she needs despite his or her location (e.g., home, work, car).
Can decrease a patient's wait time for an appointment.
Eliminate the need to seek elder care or childcare while receiving treatment.
Reduce travel costs and decrease the amount of time the patient takes off work or school.
Allow patients to access specialists who are further away from their residence.
It is easy to see why the popularity of these virtual visits continues to grow.
Telehealth for Addiction Treatment
Telehealth services allow counselors to hold virtual and telephone counseling appointments with patients who have concerns related to COVID-19, as well as those who have difficulty traveling. With the innovative telemedicine services available at Milestones, counselors provide patients with the vital mental health care and addiction treatment they require, while making it easier for them to maintain their everyday activities (e.g., caring for their families, working).
Is Telehealth Effective in Treating Addictions?
Despite the health issues that are present in the outside world, people continue to fall prey to their addictions. Losing sight of this fact because of the COVID-19 health crisis would be a devastating consequence for those who wish to seek addiction treatment. Therefore, even while dealing with a worldwide health crisis, providing addiction services to those in need is crucial. For this reason, virtual appointments are a good option for individuals who are in need of lifesaving addiction services.
Patients who choose to take advantage of a virtual appointment with medical professionals from Milestones can expect:
To discuss various topics with their peers during telehealth group counseling sessions.
One-on-one therapy with their therapist.
To participate in psychoeducational groups that address a variety of topics, including relapse prevention.
The medical professionals at Milestones Wellness Centers dedicate themselves to providing each patient with the highest quality of care.
Are Telehealth Addiction Treatment Appointments Secure?
Absolutely. The telehealth services available at Milestones meet the standards set forth by the Health Insurance Portability and Accountability Act (HIPAA). All treatments are conducted via a video-conferencing service that is deemed HIPAA-compliant. This ensures that the patient's information, privacy and health records remain safe and secure. Furthermore, all telehealth appointments are completely confidential. The telemedicine solution that Milestones Wellness Centers offer is specifically designed to protect the patient's information.
Paying for a Virtual Appointment
Patients who do not have insurance coverage, as well as those whose insurance will not cover the full amount for their substance abuse treatment or virtual appointments, may be eligible to apply for a flexible payment plan.
Once you decide to seek substance abuse treatment for yourself, or you want to learn about the options available for someone you love, contact Milestones Wellness Centers at 888-797-2048. Besides providing additional information about substance abuse treatment, Milestones' personnel can help verify the potential patient's health insurance eligibility for addiction treatment and telehealth services. If you would like to contact Milestones using an online form, please click here.
Milestones Wellness Centers provide services to regions of Pennsylvania, Florida, West Virginia, and North Carolina.
Let's Start Your New Path Forward. Together, We Can.